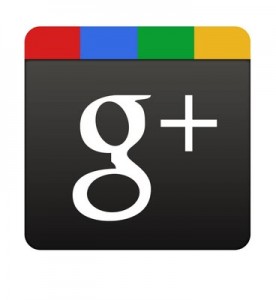 The quick answer is we don't know yet but the popular belief is that Google+ will play a significant role in your search engine optimization efforts (SEO) in near future. Most people I run into are rolling their eyes at yet another social network but there may be something to Googe+ that businesses need to pay attention to.
Google is attempting differentiate itself from Facebook by allowing people to divide their friends, colleagues, acquaintances into groups and share individually targeted content. And it'll most likely be the case when it comes to brands.  My guess is that Google will attempt to capitalize on this functionality and apply the notion of building individual audiences to its version of business pages. This will allow page owners to communicate with different groups through one main page.
I wouldn't concern myself too much with the hype right now (fastest to 10 millions users) but I would suggest you start preparing for the eventual launch of business pages.   Note: DO NOT start a profile for your brand yet as Google has been aggressively deleting branded profiles.  The functionality will be coming soon so here are some ideas on how you can prepare your business:
Explore – Make sure everyone on the marketing/communications team has a profile and start exploring its functionality. While it may not be necessary for everyone to be an expert, it will be important for them to know how to use Circles, Hangouts, Huddle and Sparks.
Collaborate – Bring together your web developers, search specialists, mobile guy, analysts and brand team and start talking about what you're leaning and the potential impact of Google+ to the business/brand.
Compare – Assess how you're currently using your Facebook Page and how that strategy may differ from a Google+1 Page.
Prepare – Have all the necessary players on your team ready to implement a business Page when the functionality eventually comes online. It may bode well for your brand to be a first mover in this space.
Here are a few insightful articles on Google+: