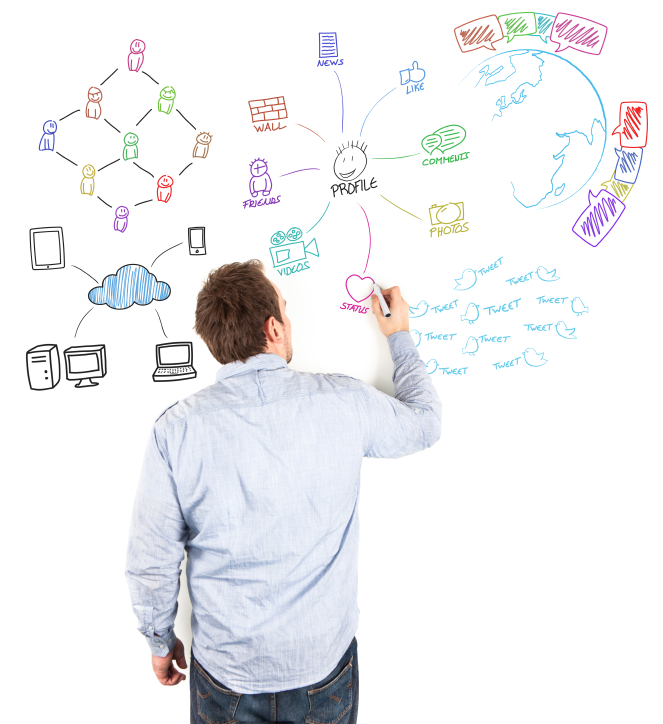 With the convergence of paid, owned and earned media practices, companies have to be more adept than ever at integrating their marketing efforts.
If you add to this equation the constant changes in technology, it becomes apparent that dealing with and adapting to change is a marketing necessity.
It is also more difficult to find the right personnel to strategize and implement a cohesive plan that incorporates and integrates both your online and off-line marketing activities.
J.B. Sem Consulting can help you build a comprehensive strategy and help you decide from a tactical level how to utilize your resources and decide if you want to tap in-house talent or outsource it to specific vendors.
Here's how we can help you:
Part-Time Director of Digital Strategy
While it would be great to have a senior level person direct and integrate your digital assets but you may not have the budget to bring in this person. J.B. Sem Consulting can help you with this problem by allowing companies the ability to utilize a digital marketing expert but not pay the high salary and benefits that go with such a position.
We can work with you on initial planning, ongoing strategy, implementation and on a project basis. You can ramp up or down as your needs change giving you flexibility while getting the insights and direction you need.
Comprehensive Digital Strategy
Strategy Implementation
Staff Training (Executive & Employee)
Website Creation & Design
Adwords Management
Analytics & Insights
E-Mail Campaign Strategy & Management
Social Media Strategy
Social media is quickly becoming a necessary component to a company's marketing strategy, however many times it is approached without any consideration to how it fits into to bigger picture of an organization's overall marketing and communications strategy. We help you understand, listen, participate and integrate your social media presence with your marketing strategy to deliver actual results.
Strategic Consulting and Planning
Guidelines and Policies
Education and Training
Online Community Creation
Content Strategy
Reputation Management and Monitoring
Search Engine Marketing
You want to get your website in front of as many people as possible. Our Search Engine Marketing services give you long-lasting results that extend beyond a quick, temporary boost in rankings. We'll help you achieve better rankings, increased traffic, and more sales in the long run.
Search Engine Optimization
Pay-Per-Click
Social Media Optimization