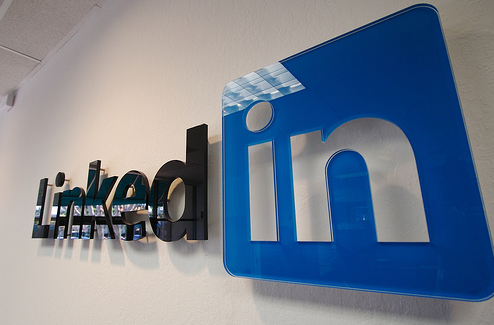 With all the hoopla surrounding Facebook, Twitter, Flickr and YouTube many companies seem to forget the one social channel that's probably most relevant to their sales activities; LinkedIn. Many companies are still trying to figure out how to make social media relevant to their business and are dipping their toe in the social waters by first throwing up a Facebook Fan Page or a Twitter account. However, they're not thinking of how they can strategically utilize LinkedIn.
What I'm finding with many of my clients is that they don't realize all the tools available on LinkedIn and how it can actually help address their company's objectives. In fact, I've put LinkedIn at the top of most of my client's social networking priorities, as it's been a great tool for:
Delivering sales leads (B2B focus)
Driving web traffic
Enhancing SEO
Researching competitors
Finding service providers
Recruiting employees
Conducting market research
I'm still amazed at how many companies never stop to consider how they use LinkedIn as an organization and how their employee's professional connections can help them with opening doors to such things as potential clients, new employees and prospective vendors.
Consider how many people are in your company and then think about how many people they have in their professional network and you then start to realize the power of the LinkedIn. Just look at your LinkedIn Network Statistics and you'll find how many people you're separated from by 2 or 3 degrees. I have around 480 connections and through them I have over 73,000 2nd degree connections with whom I'm a phone call or e-mail away from being introduced. Now think about how many connections your employees have and how powerful that network can be to your business.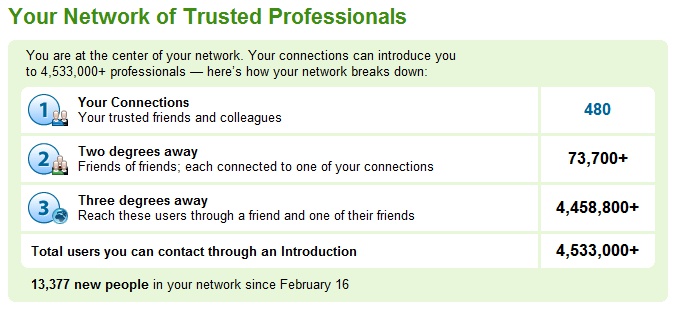 You've probably already heard quite of lot of buzz about how LinkedIn can help network into a new or better job but consider how it can help your company reach its overall objectives. Here are a few useful resources to get you started: