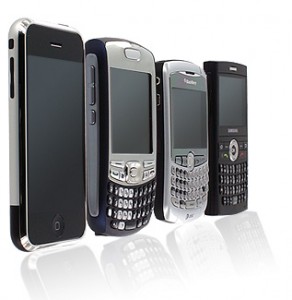 At a recent Minnesota Interactive Marketing Association (MIMA) event, Michael Becker, EVP Business Development iLoop Mobile spoke about the ever increasing importance of mobile marketing.
The value of mobile is found in the convergence of a wide variety of media such as web, television, radio, social, and cinema, and it's being increasingly used for such things as online banking, digital couponing, rewards programs, sweepstakes, point of sale promotions, customer service, geo location, CRM, mobile enabled advertising and a lot more.
Companies are beginning to realize significant return of investment through mobile marketing and Mr. Becker recommends companies start now in determining how mobile marketing will play a role in their overall business objectives.
Here are some interesting mobile tidbits from the presentation:
There are 4.1 billion mobile subscribers in world; only 1 billion PCs & 1.4 billion TVs
By 2013, 75% of all customer care calls will be initiated from a mobile phone
In the next 5 years, more people will be accessing the Internet thru mobile devices than thru broadband
Voice is no longer the primary communication method on mobile devices; its texting
Over 4 billion text messages get sent every day in the U.S.
Of 235 mobile subscribers in the U.S.; 65% are text messaging, 31% using multimedia messaging, 21% using email, 30% watching video & 21% using mobile web
Smart phones only account for 17% of the mobile market; iPhone only accounts for 3% of this market
MIMA 1.20.2010 – EMBRACING MOBILE MARKETING from Ech03 on Vimeo.
Further Mobile Marketing Resources: