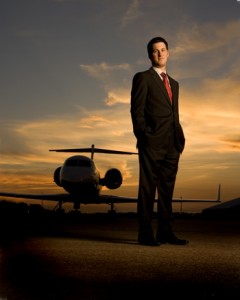 Just this last week I had the opportunity to attend the Saint Paul Area Chamber of Commerce Annual Event where attendance was around 600 people with a large contingent of executives from companies such as Xcel Energy, 3M, Ecolab, US Bank, Comcast, and Securian. I had the opportunity to chat with a few of them and when I mentioned my experience with social media and interactive technologies they all immediately asked me the ROI question.
That elusive social media return on investment question that until recently had not been answered to anyone's satisfaction. Especially those chief marketing officers (CMOs) whose lifespan at a company averages around 28 months. That's not much time to make a difference so it's no wonder their focus is on getting results….and fast.
A recent CMO study by Bazaarvoice (CMOs Plan for Higher Social Media Measurability in 2010) recently came out with some interesting stats on how they see social media in 2010. Here are some of the highlights:
Only 36% of CMOs measured social media's impact on conversion
Only 22% measured social media's impact on revenues in 2009
72% CMOs who answered that they did not attach revenue to social commerce in 2009 said they would create such a link in 2010
81% expect to link up to 10% of their annual revenues to their social media investment in 2010
The fastest-growing metrics to be tracked in 2010 include revenue, conversion, and average order value
Things have started to change and marketers are starting to find ways to effectively gauge and measure their social presence but there's still some work to do. It's not all about the conversation anymore; it's about how the conversation can influence bottom line sales. Social networking now has the attention of the C-suite so it's now time for social media to step up, start doing some heavy lifting and show its true business value.